This week, we're joining agile, DevOps and other software delivery practitioners at the Renaissance Orlando at SeaWorld® in Orlando, Florida at Agile + DevOps East 2018!
What is Agile + DevOps East? Agile + DevOps East (@TechWell, #AgileDevCon) is hosted by TechWell, with a sister event in the western US. The conference is dedicated to sharing the latest best practices, tools and strategies around agile development, DevOps, digital transformation, agile testing, test automation, and much more. This year's conference is taking place in Orlando, FL November 4-9.
We are looking forward to learning from industry leaders like Eran Kinsbruner, Paul Merrill, John Willis, Jason Arbon, and dozens more. We can't wait to share and implement what we learn over the week in terms of implementing agile and DevOps practices into the world of testing!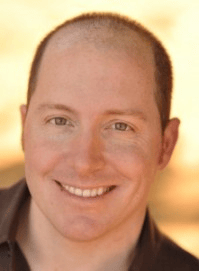 We are also scheduled to deliver a talk. Applitools' Chief Marketing Officer, James Lamberti, will present "Your Path To Promotion and Visual AI" on Wednesday, November 7 at 2:45 p.m. EST. During the session, James will explain how visual AI can help advance the careers of manual testers. After this session, you will walk away with a clear understanding of how to use Visual AI to make a much bigger impact on product quality, along with the emerging career paths for manual testers today.
We are honored to be Agile + DevOps East Gold Sponsors. You can find us at booth #1 during exhibit hours. We're excited to share the latest visual testing and monitoring techniques that support automation and improved visual UI testing through the Application Visual Management (AVM) approach.
We're also looking forward to sharing the latest from Applitools Eyes, our Automated Visual AI Testing Platform. Learn about the recent updates to our AI powered visual UI testing platform, Eyes. The latest features include Cypress and Storybook SDKs that are engineered to run visual tests instantly as developers write code, enabling them to identify visual bugs as soon as they are introduced. The result is more productive engineering teams, delivering higher-quality apps faster than ever before.
Additionally, Applitools Eyes offers UI baseline management, team collaboration, a wide range of integrations with testing frameworks like Selenium, and extensive analytics dashboards — eliminating the stress of manual visual testing through its AI features. This helps ensure a visually perfect user experience on every single browser and device.
We hope to see you there!
If you don't get a chance to connect with us at Agile + DevOps East, reach out or sign up for a free Applitools account.