Listen to four of the world's top Test Automation experts as they share their take on the hottest software testing trends coming your way in 2017.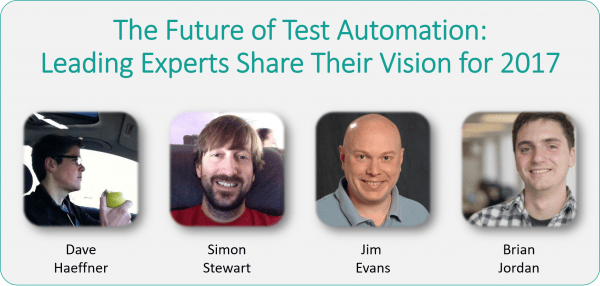 Selenium gurus Simon Stewart, Jim Evans, Dave Haeffner, and Brian Jordan joined forces to discuss emerging trends, required skills, and best practices that will shape your testing environment during 2017, including key takeaways and highlights from the last Selenium conference, that took place in London during November 2016.
Interested in learning what are the key aspects and skills expected from software testing professionals in 2017? Listen to the full recording below:
To read more about Applitools' visual UI testing and Application Visual Management (AVM) solutions, check out the resources section on the Applitools website. To get started with Applitools, request a demo or sign up for a free Applitools account.