Learn about the top trends and key shifts in software development that will directly affect your company, your business, and your day-to-day work – from 2 top industry executives and experts: Ines Sombra and James Turnbull.
In addition, learn how to get your talk pitched for the upcoming 2018 Velocity Conferences! Ines and James give insider's tips!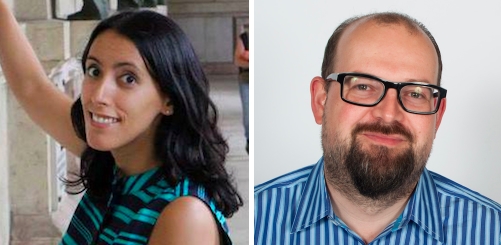 The systems you're building are complex and distributed, made up of numerous applications and services. They're hard to build and harder to manage with no one right way to build to meet your customer's needs.
2 expert executives – Inés Sombra (Director of Engineering at Fastly) and James Turnbull (CTO of Empatico) – will discuss how complexity has changed technical architecture, systems design, and how we do engineering.
Based on their vast professional and personal experience and knowledge of the software industry, including: open-source tools, software development, testing, product-market fit and more, they will give us their expert point-of-view of things to come, and key issues to keep in mind.
This webinar is especially important for companies that have embraced the digital age and are on the prowl for ever-enhanced user experience, and for their dedicated engineers, which want to keep a leg up on the competition.
Ines and James's slide-deck can be found below:
And you can watch the full recording here:
To read more about Applitools' visual UI testing and Application Visual Management (AVM) solutions, check out the resources section on the Applitools website. To get started with Applitools, request a demo or sign up for a free Applitools account.