COVID-19 has drastically affected the global workforce. Suddenly, development teams everywhere are now working from the safety of their homes. Many new remote workers are finding it challenging to effectively collaborate with their teammates. Fortunately, Applitools offers several features that make collaboration a breeze!
Remarks
All Applitools test results include images of your application, which makes for easier collaboration. As the old saying goes "a picture is worth a thousand words". Not only can all team members view the screenshots from tests results, but they can also add remarks to the images. These remarks can be reviewed and also serve as a discussion thread right at the point of question.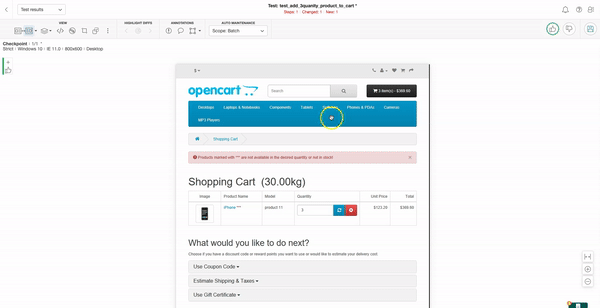 Bug Regions
Team members can also indicate which parts of their application's screenshot contains bugs. Similar to Remarks, users can highlight certain areas of the image and leave comments about that area. By specifying it as a Bug Region, users can also fail the test and optionally snooze failures for this bug in future runs! This eliminates the need for back and forth questions between the bug reporter and the assignee – as details regarding the bug are overlaid on top of the bug itself.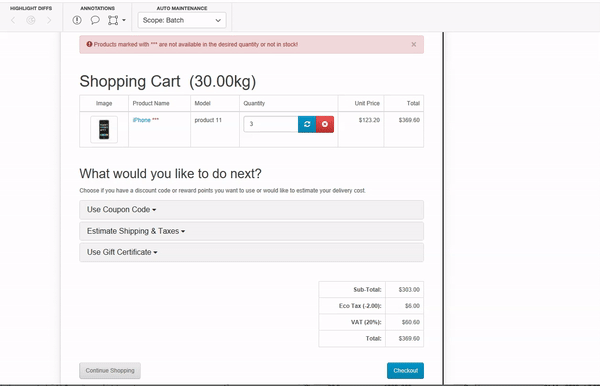 Root Cause Analysis
In addition to the image itself, Applitools also provides root cause analysis to determine the exact cause of the bug! While the image alone helps teams quickly identify issues with their application, the root cause analysis features provides a fast and simple way to determine what HTML or CSS changed to cause this issue. Utilizing this feature helps teams collaborate more effectively as well as move quicker to result bugs.
Jira
Applitools integrates nicely with Jira to allow you to associate your visual testing results with Jira tickets for better tracking. After integrating these two tools, the Applitools Bug Region modal now includes an option to create a new Jira issue. Once the issue is created, additional options are available in the Bug Region modal such as viewing the bug in Jira and linking to more Jira issues.
Slack Notifications
There is also an Applitools plugin available for Slack. By enabling this plugin for your Slack workspace, your team will automatically be notified of your test results. You can choose whether to receive slack notifications every time an Applitools batch completes, or only when there are failures. This provides another mechanism for fast feedback in the place where your teams already collaborate.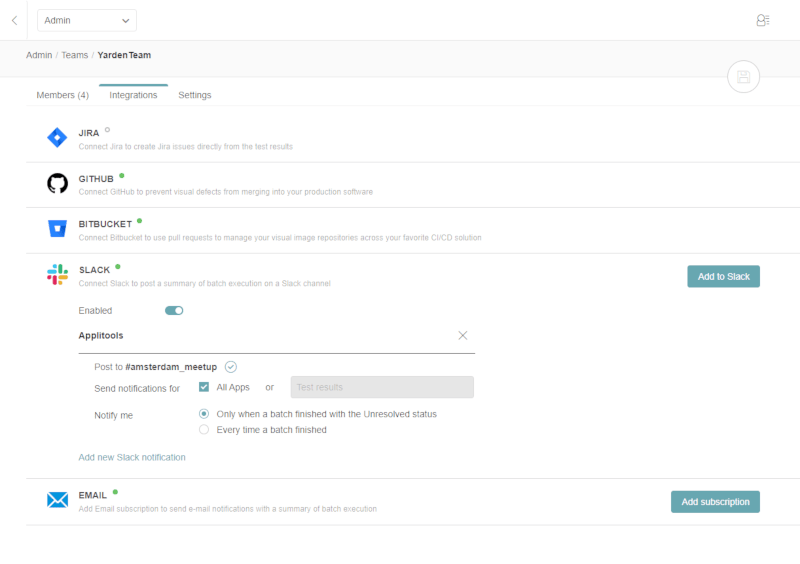 Working remotely doesn't have to negatively impact team collaboration. Tap into the hidden features of some of your favorite tools, like Applitools, for fast and effective remote work.