Over the next two months, members of the Applitools team will be joining software development and testing experts around the world as the guest speaking circuit heats up ahead of mid-year.
As you will read below, the topics being presented are diverse; ranging from automated visual testing, continuous integration testing, practical tips from the AI build and test trenches, enabling the next generation of coders, preparing for the age of virtual reality, and the modern day testing realities of artificial intelligence and machine learning.
We are honored to have our own experts at Applitools take the stage alongside some of the best and brightest technologists in the world. Our team looks forward to meeting you and are thrilled to share all they've learned with respect to the latest and greatest in AI-powered end-to-end visual testing & monitoring.
Join us at the following sessions:
Join Angie Jones, Senior Developer Advocate at Applitools, at the Craft Conference in Budapest (May 7-10, 2019). Angie will be delivering her talk "Your Tests Lack Vision: Adding Eyes to Your Automation Framework" on May 10 @ 4:30 p.m.. In this presentation, Angie explores the relatively new concept of visual validation, which can be used to enhance existing automated tests and to perform those difficult checks for things like UX, localization, usability, responsive design, and cross-device testing. She will help attendees learn how visual validation works, see a live integration into an existing test code base and discuss the pros and cons of using various visual validation techniques for automated visual testing.
A few days later — on May 15 @ 11:50 am — Angie Jones takes the stage again, this time at the Continuous Lifecycle conference (May 14-16, 2019) in London, England, where she will be delivering her talk "The Build that Cried Broken: Building Trust in Your Continuous Integration Tests". During this talk, attendees will learn how to build stability within automated tests, get tips for managing Continuous Integration tests that are failing, and gain insights into how to influence the perception of the credibility of the tests among team members.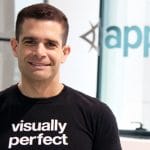 See Adam Carmi, Co-founder and CTO of Applitools, present "Tips From the Trenches: How We Build and Test AI @ Applitools" at WeTest.Athens on May 17 @ 10:10 a.m. In his talk, Adam shares practical development and testing tips from his years of experience building an AI-powered service for Visual Testing. He explores the areas where attendees can employ AI to be more productive at their job and also covers common approaches to implementing AI for solving different types of problems.
Be sure to catch Angie Jones once again at The Joy of Coding Conference, happening on May 24, 2019 in Rotterdam, Netherlands. At 9:30 a.m., Angie will be giving her talk, "Coding the Future Coders," and share how she explored opportunities to gift the joy of coding to others. As part of the presentation, Angie will share techniques on how to expose kids to complex topics such as machine learning, mobile app development, game design, and web animation with hands-on exercises.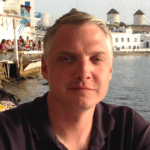 Find Applitools' Senior Software Engineer Justin Ison at Nordic Testing Days from May 29-31, 2019 in Tallinn, Estonia. Justin will be presenting "The Age of Virtual Reality is Upon Us" on May 31 @ 11:10 a.m. His presentation dives deeper into the difficulty of testing virtual reality applications in a deterministic and automated way, what tools are available to attendees to help test virtual reality applications, and provides code examples to get attendees started automating virtual reality applications in a quick and effective way.
If you still haven't been able to see Angie Jones speak, don't miss her at the Lead Developer Conference happening June 11-12 2019 in London, England. She will be presenting on, "The Reality of Testing in an Artificial World" (time and date not set yet, be sure to check the conference website for updates). During her presentation, attendees will learn how testing tools aren't the only products utilizing artificial intelligence. Angie will show how aspects of AI such as machine learning exist today in products that we're using on a daily basis in order to reject the common notion that AI is this omniscient black box that doesn't require testing.
If you don't get a chance to connect with these technologists from the Applitools team at any of the events listed above, or others that we are sponsoring in these upcoming months, please reach out or sign up for a free Applitools account.
And if you want to learn more from Angie and other software testing experts in the future, we've got your back! Head over to Test Automation University and check out this amazing, community-driven collection of educational training courses. These courses will help improve your test automation skill set and best of all, every course on the website is free and available anytime!