Next week we are joining test automation, Selenium and Sauce Labs power-users at the Hyatt Regency Austin for SauceCon 2019!
What is SauceCon? SauceCon (@saucecon, #SauceCon) is an annual conference hosted by Sauce Labs that brings together the software testing and test automation community to share, network and explore the latest trends and technologies in this space.
SauceCon 2019 takes place in Austin, Texas, April 23-25 and features speakers from companies like Charles Schwab, Fannie Mae, and the New York Times. We are honored to have Applitools test automation experts take the stage to share their insights on testing techniques and tools. Join us at the following sessions: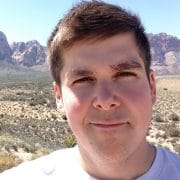 The first session takes place on Wednesday, April 24 @ 11:40 a.m. CST and features Dave Haeffner, Software Developer (and Full-time Maintainer of Selenium IDE) at Applitools, presenting "How I Learned to Stop Worrying and Love Record and Playback."
Dave will share examples of how Selenium IDE can reliably augment and level-up testing practice regardless of a team's test automation maturity or level of technical experience. He'll also share how he went from a record-and-playback naysayer to a Selenium IDE maintainer.​
Dave's talk comes off the heels of our contribution to Selenium IDE. It's the easiest way to get your team to automate their functional and visual UI testing.
Taking the stage on Thursday, April 25 @ 10:50 CST, Applitools' Senior Developer Advocate and Industry Thought Leader Angie Jones will present "What's That Smell? Tidying Up Our Test Code". Angie will walk through bad coding practices and demonstrate a cleaner approach by refactoring the test code live on stage. ​
As Platinum Sponsor, we're thrilled to support SauceCon 2019 and hope to see you at our booth in the expo hall during exhibit hours. We're excited to share the latest developments around end-to-end visual testing and monitoring techniques that support automation and continuous quality.
Want to kick back after a long conference day with some delicious Texas barbeque? Join us on Wednesday, April 24 @ 6 p.m. CST in the hotel pool area for the "Saustin Street Fair & BBQ". Connect with friends and enjoy the excellent food and drinks. You can also enjoy our "Visually Perfect" signature cocktail, and win a levitating Bluetooth speaker if you play our "Spot the Difference" Game.
If you don't get a chance to connect with us at SauceCon 2019, reach out or sign up for a free Applitools account.
If you want to learn more from Angie and other software testing experts after SauceCon 2019, we've got your back! Head over to Test Automation University and check out this amazing, community-driven collection of educational training courses. These courses will help improve your test automation skill set. Best of all, all courses on the website are free and available anytime at your convenience!