Automating accessibility testing is not only about making it easier for those with disabilities to access your site and app, but also optimizing your overall automated testing efforts, in order to support speedy product delivery without sacrificing software quality.
Watch this webinar learn how to effectively automate accessibility testing, including: industry standards, challenges, available tools, and see – step by step – how to write a proper automated test.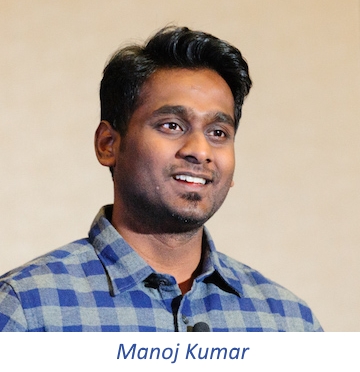 Leading companies are currently moving into Continuous Delivery and DevOps model, aiming to speed up their release cycle with a variety of tools and processes that support Continuous Integration. To match this need for speed, a fast feedback mechanism – "Automated Testing" – is used to validate the build.
But functionally testing an app is not enough, as it ignores end users with disabilities. Today. app developers and test engineers must validate the accessibility of the app to ensure it can be accessed by everyone – and that includes people with disabilities, which account for a large percentage of the population
Listen to Test Automation and Selenium expert Manoj Kumar in this in-depth session, where he covers the essentials of Accessibility Testing, including:
What is Accessibility testing
The Accessibility standards
Different tools available to automate Accessibility testing
How to automate Accessibility testing, and what resources are needed
How to implement an effective Accessibility strategy within your organizations
Manoj's slide-deck can be found here – and you can watch the full recording here: