This week, we'll be joining thought leaders, evangelists, innovative practitioners, and IT professionals at the QAI QUEST 2019 Conference in Chicago, Illinois!
Have you heard about QAI QUEST 2019? QUEST 2019 (@QAIquest, #QAIQuest2019), has become known as the best source for new technologies and proven methods for Quality Engineered Software and Testing. This is an opportunity to network with IT professionals from across North America for a week packed with classes, tutorials, educational sessions, hands-on workshops, discussions groups, EXPO, and networking events.
The speaker line-up features companies like ExxonMobil, Oracle, IBM, Audible, and Salesforce. This year's conference will be held at The Loews Hotel Chicago O'Hare in Chicago on May 13-17.
We are proud to be this year's Diamond-level sponsor of QUEST 2019, hosting the Lake Michigan Dinner Cruise — join us and the conference attendees for an evening of dining, dancing and networking while cruising Lake Michigan. Transportation is provided from the conference hotel to Chicago's famous Navy Pier where attendees will embark on the Spirit of Chicago and venture on a scenic tour of Chicago's breathtaking skyline.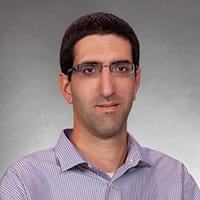 We are also proud to have our COO and Co-Founder, Moshe Milman, present a talk at this prestigious conference. Moshe will share his test automation based talk titled, "Can Codeless Testing Scale?" He will take an objective look at record-playback tools and compare them with programming-based automation tools in order to evaluate their applicability to visual test automation. Join Moshe in the Teylers room on May 16 from 10:00 – 11:00 am CT.
In addition to the Lake Michigan Cruise, you can find us at our booth in the expo hall during conference hours, where we will share the latest visual testing and monitoring techniques that support automation and improved visual UI testing through the Application Visual Management (AVM) approach.
We're excited to share the latest developments around end-to-end visual testing and monitoring techniques that support QA automation and continuous quality. One of the latest additions to the product toolkit is Applitools' new Ultrafast Grid, which helps QA teams create the fastest, easiest path to test automation success. By adding the Ultrafast Grid, Applitools Eyes now includes every component the enterprise needs to quickly succeed in its test automation and CI-CD efforts. Our core test management, auto maintenance and dashboard functionality now allow anyone on the QA team to author, fix, analyze results and maintain tests easily.
We hope to see you there!
If you don't get a chance to connect with us at QUEST 2019, reach out or sign up for a free Applitools account.
And, if you want to learn more from other QA and software testing experts after QUEST 2019, connect with the world-class instructors over at Test Automation University for a free, community-driven collection of educational training courses.