May 24, 2022 | 3:00 PM PT
Taste & Test Networking Event
Join this open discussion with panel experts including Netflix's Engineering Manager Cassiano Coria, Splunk's Lead Software QA Engineer Prasanna Pilaka, and Applitools' Developer Advocate & Director of Test Automation University Andrew Knight, for a free networking event covering the latest testing strategies including:
Test Framework Selection: Cypress, Playwright, Selenium, Webdriver.io, XCUI, Espresso, Appium. What's the right framework for each situation and product platform
AI Testing: Not just a buzzword. How AI fits into the development cycle and how it's actually providing value in real-life scenarios
Mobile Testing: Emulators versus real devices. What's the right strategy and how to combine real devices versus emulators in the testing strategy
In between discussions, enjoy a complimentary chocolate tasting experience with master chocolatier Timothy Woods.
To accommodate shipping of the complimentary chocolate tasting kits, this event is limited to participants in the United States with a valid mailing address. Please register by May 10th to ensure your kit arrives on time.
In order to keep this session interactive and support networking at a high level, we're limiting the attendance to the first 50 QA and Engineering leaders who chose to register. You will receive an invitation with more details once your spot is confirmed.
Registration for this event is now closed.
Expert Speakers
Cassiano Coria
Engineering Manager at Netflix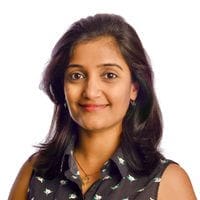 Prasanna Pilaka
Lead Software QA Engineer at Splunk

Andrew Knight
Applitools Developer Advocate & Director, Test Automation University

Andrew Knight is the Automation Panda and a Developer Advocate at Applitools. He strives to help others in solving problems in software development, testing, and quality. Over the past decade, he has designed and built robust test automation projects from the ground up that can run thousands of tests continuously. Pandy is the author of the upcoming book The Way To Test Software from Manning Publications, and he is also the lead developer for Boa Constrictor, the .NET Screenplay Pattern. Read his tech blog at AutomationPanda.com, and follow him on Twitter at @AutomationPanda.