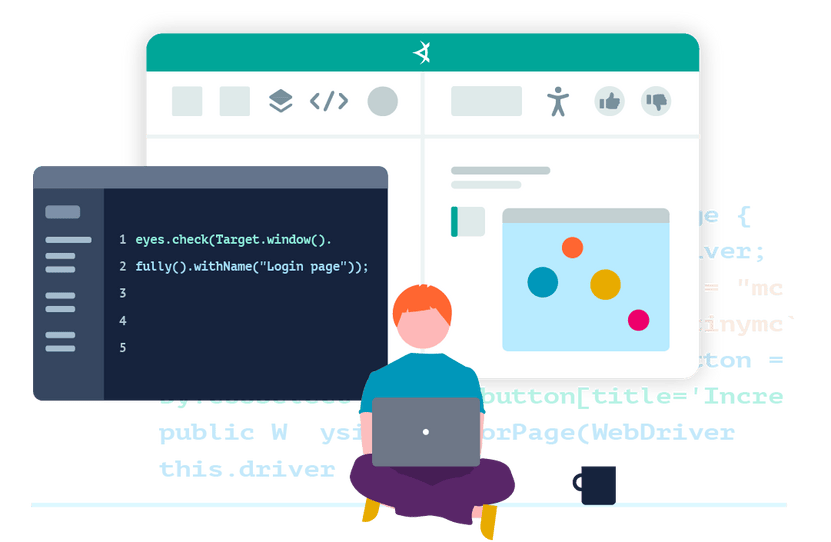 Visual Perfection With The Ultrafast Test Cloud
Drastically improve the speed, accuracy, and coverage of your entire test automation strategy with Visual AI powered visual, functional, and cross browser testing.
Get Started
Applitools Eyes
Test your app with Visual AI and "Human Eyes"
Applitools Eyes allows you to leverage Visual AI to capture functional and visual bugs that would otherwise slip into production. Visual AI replicates the human eyes and brain, instantly spotting functional & visual regressions, while ignoring differences that don't matter. Leverage any of our over 50 SDKs to easily insert Applitools Eyes assertions directly into your existing test code.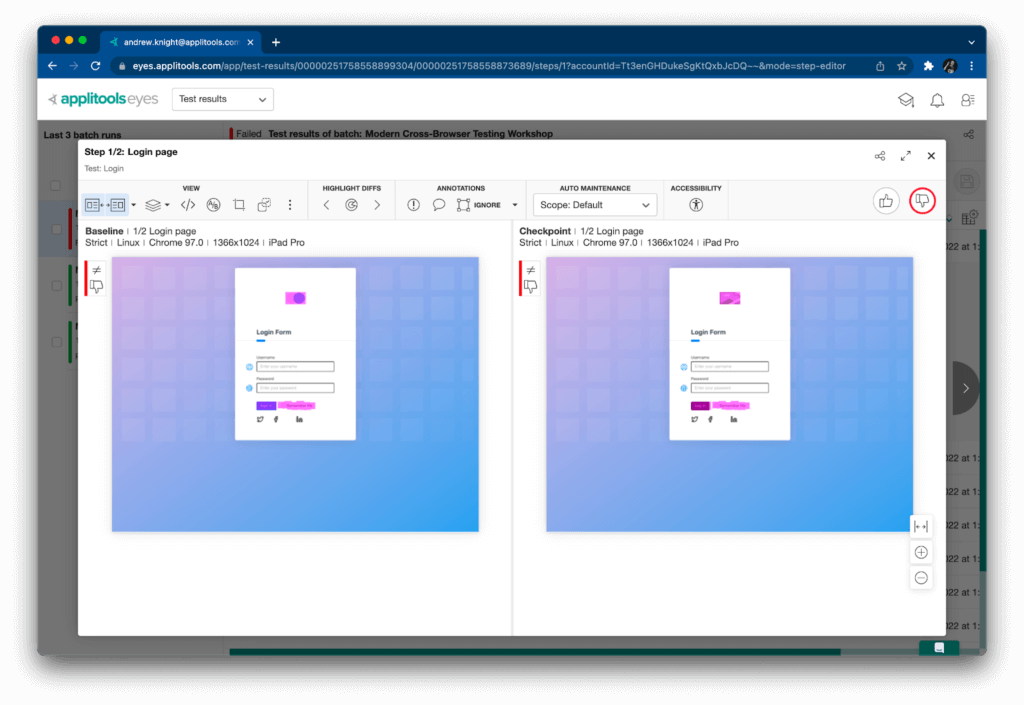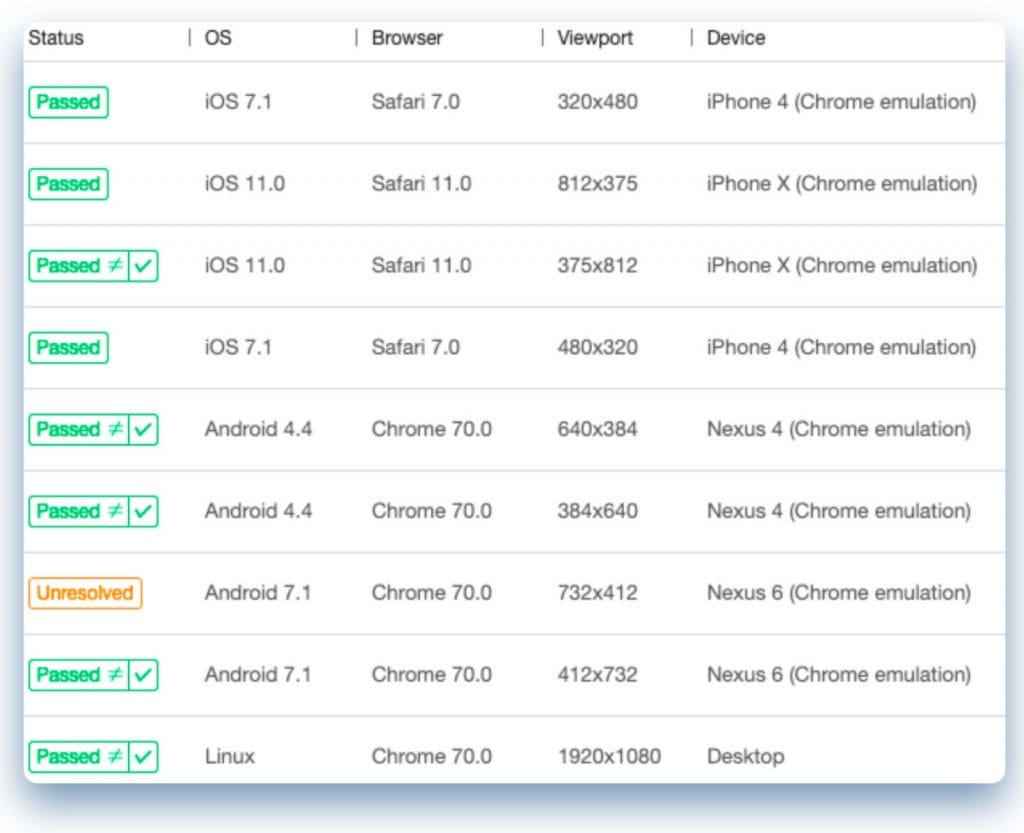 Applitools Ultrafast Grid
Run tests on thousands of browsers in seconds
Run your functional & visual tests once locally and the Ultrafast Grid instantly renders them across any combination of browsers, devices, and viewports you specify. Each screen is verified using Visual AI to make sure no bugs leak to production.
Applitools Native Mobile Grid
The fastest, most reliable way to test native mobile applications
Applitools Native Mobile Grid is the next generation mobile-device testing cloud that enables you to expand your cross-device testing strategy with the speed, reliability, and intelligence of Visual AI. By running tests in simulated, parallel environments engineering teams can expect accurate results on multiple devices and screen sizes up to 4x faster than traditional testing clouds.
Applitools SDKs
Easily insert Applitools directly in current tests
Our extensive set of SDKs and integrations allow developers to continue to use the tools they know and love, and integrate right into your test frameworks and DevOps workflow. We include SDKs for more than 50 testing frameworks for easy implementation into your existing tests. The broad range of SDKs and our commitment to the testing community ensures not only will we work with your existing framework, but we will grow with you as your testing needs and frameworks evolve over time.
The team at Applitools has taken a fresh approach to cross browser testing with the Ultrafast Grid. While traditional cloud testing platforms are subject to false positives and slow execution, Applitools' unique ability to run Visual AI in parallel containers can give your team the unfair advantage of stability, speed, and improved coverage. This modern approach to testing is something that all DevOps professionals should strongly consider.

Igor Draskovic

•

BNY Mellon

VP, Developer Specialist