Working at Applitools
We Create The
Impossible, Together
Join Our Team
Applitools was founded by software developers on a mission: to help engineering teams release flawless apps and services, instantly, by solving problems that no one has before. We believe that building a product that is changing the landscape of software development takes passion, persistence and innovative thinking.

Our team has built the only enterprise-grade AI-powered Test Automation cloud service, used by hundreds of engineering teams at top global brands — but we still have work to do, as exciting challenges lie ahead.
Our Values
Take Ownership
We believe in empowerment, passion and self direction
Create The Impossible
We believe imagination is required to make meaningful impact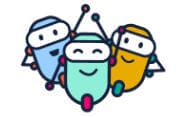 Win Together
We believe in the incredible power of collaboration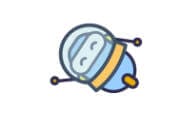 Focus on What Matters
We do the things that move the needle the most
Get It Done
We refuse to give up until we achieve success
Open positions
Senior Software Engineer, JavaScript
Ramat Gan, Tel Aviv, Israel
Job Description
Our team is hiring an experienced software engineer to contribute to our developer-facing JavaScript libraries and tools. The team is responsible for providing a delightful programmatic experience for our users, thereby making it easy and intuitive to integrate with our products. We also own the client side implementation of a cutting-edge web page rendering service involving reverse engineering and research of HTML and CSS specifications implemented by popular browsers. 
We're looking for an outstanding engineer who knows what developers expect from their tools, has a very high standard and attention to detail to help us deliver great products.

The SDK team is very central in Applitools' R&D organization. As a senior engineer in the team, you will work on projects that will bring Applitools to the next level.

Responsibilities:
Leading architectural decisions and technical product definitions.

End-to-end product ownership of complex JavaScript software libraries interfacing with underlying test frameworks, user applications and server APIs.

API & protocol design with emphasis on asynchronous flows and performance optimizations.

Solving challenging problems in a dynamic and diverse work environment.

Research and hack on various test automation frameworks and tools (e.g. Cypress, Puppeteer, TestCafe, Jest, mocha, Selenium, storybook and more).

Browser and DOM hacking using Chrome remote DevTools and WebDriver.

Researching our clients' HTML and CSS constructs, browser specific behavior and spec implementations

Collaboration with other dev and product teams to ensure perfection in design and delivery.
Qualifications:

B.Sc. or M.Sc. in Computer Science or a related engineering field from a recognized university or leading college.

At least 5 years of programming experience, shipping impactful and complex software projects

Strong knowledge of JavaScript is a must
Preferred qualifications:
Experience with Node.js and NPM

Experience with TypeScript

Experience with test automation frameworks (Selenium / Cypress / Playwright / etc.)

You know how web browsers work

You are passionate about DevOps

You are passionate about Developer Testing

You work(ed) on open source, including communication with contributors
All Done!
Your application for the Senior Software Engineer, JavaScript position was submitted successfully.
Product Designer
Ramat Gan, Tel Aviv, Israel
Job Description
As part of our product design team, you will help us 'Create the Impossible' by imagining, planning, and delivering designs and experiences for our core platform and products, while focusing on our user's needs. This is an exciting opportunity for you to help define what the future of Automated Visual Testing can be, along with highly ambitious and creative Product and Engineering teams who are changing the way Engineering and QA departments are releasing products worldwide.
Responsibilities
End-to-End UX and UI responsibility in a rapidly growing innovative company

Conduct a full design cycle from collecting inspiration through creating a perfect UI for all states and scenarios, and deliver to development

Provide UX/UI design that is branded, creative and innovative, while facilitating a useful interactive experience

Be service-oriented and able to present, explain and justify designs to stakeholders

Conduct product research based on support tickets, data, competitor analysis and feedback from customers, to deeply understand our users' challenges

Define and maintain visual language and standards to create the application style guides for developer

Collaborate effectively with developers and product managers, manage tasks across multiple projects, deliver according to agreed timelines and ensure high-quality execution of all deliverables
Qualifications
At least 3 years of experience in UX and UI design

Experience designing complex solutions for B2B SaaS products

Experience with popular design and prototyping tools

Experience with Design Systems

Familiarity with HTML, CSS and modern frontend frameworks

Team player who knows how to collaborate and brainstorm

Experience in working as part of a designers team

Excellent communication skills in English

Strong portfolio showcasing both UX processes and detailed UI design skills
Preferred Qualifications
Significant experience with Figma

Experience with the DevOps / testing / development domains

Bachelor of Design in Visual Communication or Interactive Design
All Done!
Your application for the Product Designer position was submitted successfully.
Senior Frontend Developer
Ramat Gan, Tel Aviv, Israel
Job Description
Applitools is seeking a talented Senior Frontend Developer to join our Engineering department. As a Senior Frontend Developer, you will play a key role in designing and implementing user interfaces for our cutting-edge visual testing platform.
In this role, you will collaborate with cross-functional teams to develop and enhance our web applications, ensuring a seamless user experience. You will have the opportunity to work on challenging projects, leveraging your expertise in frontend technologies to create innovative solutions.

Responsibilities
Designing and developing UI for mobile and web applications
Build reusable code and libraries for future use
Accurately translate user and business needs into functional frontend code
Collaborate with other R&D team members and Product to brainstorm features and guide decisions based on your knowledge 
Building accessible web applications and interfaces using a componentized design language.
Qualifications:
BSc (or higher) in Computer Science or equivalent industry experience.
5+ years of experience and strong coding skills in HTML, CSS and JavaScript/TypeScript 
Deep understanding of responsive web design and accessibility principle 
Experience with ReactJS and MobX is a strong advantage
Solid UX design skills, including responsive and accessible design experience.
Proficiency in web standards and protocols

Ability to take responsibility, ownership and accountability for projects from start to end.
Preferred qualifications:
You have a passion for writing technical blog posts, giving talks, or leading communities.
You enjoy contributing to open-source projects.
Experienced with Unit Testing, Test Automation and CI.
You have demonstrable experience with modern JavaScript libraries and tooling.
Experience with one or more front end frameworks e.g React, Vue, Angular, Ember and Backbone.
All Done!
Your application for the Senior Frontend Developer position was submitted successfully.
Product Manager
Ramat Gan, Tel Aviv, Israel
Job Description
In this role, you will be working on a new and innovative AI-based offering that will change the way companies test the user experience of their products worldwide!

Own the product lifecycle from requirements gathering through production and release

Collect use cases from customers to develop a unique understanding of their needs

Become an expert of your domain and well familiar with the competitive landscape

Identify opportunities for product innovation and product enhancements

Translate product strategy into successful solutions and their detailed requirements

Study and measure feature usage across different customer segments to prioritize development efforts

Aim to create the best possible user experience

Initiate and drive effective cross-team collaboration
4+ years of experience as a Product Manager

BSc in Computer Science/Engineering or equivalent

Previous Software Engineering, DevOps, or Test Automation background

Successful history of delivering customer-driven products designed to create a great user experience

Demonstrated experience managing the end-to-end product lifecycle of B2B SaaS products

You understand behavioral analytics concepts with respect to UI/UX design and have collaborated with UI/UX designers and engineers on a breadth of projects

You have strong interpersonal skills, used to negotiate relationships and alignment across teams with different goals, functions, and initiatives
Preferred Qualifications:
Market knowledge of testing automation domain, SaaS, and/or AI platforms

Superior attention to detail while keeping an eye on the big picture

Technical expertise and the ability to question and challenge decisions and priorities
All Done!
Your application for the Product Manager position was submitted successfully.