August 16, 2022 | 1:00 PM ET
Modern Cross Browser Testing with Selenium in Java
Testing web apps in 2022 is still a hard problem. Apps are more complex than ever, and their pages must be validated against an exploding number of combinations of browsers, devices, and versions – an industry average of 81,480 screens to 681,296 for the top 33%.
Old-school tools like Selenium WebDriver still get the job done today, but old-school techniques for making assertions and running tests across different browsers can't keep up. Why? They are inherently sloooooooooow: Slow to develop, slow to execute, and slow to maintain. It's time to rethink how we automate web UI tests at scale for true Continuous Testing.
In this 1-hour workshop, Pandy Knight, the Automation Panda, will explain how to create ultrafast automated cross-browser tests using Applitools Eyes with Selenium WebDriver in Java, and how to integrate them into CI/CD to provide feedback on quality across all browser/device combinations in seconds.
Key takeaways:
The importance and evolution of cross-browser testing
Critical requirements for a scalable cross-browser testing initiative and pros/cons of different approaches
Implementing a modern cross-browser solution using Applitools Eyes with Selenium WebDriver in Java
Accelerating test automation with integration into CI/CD to achieve Continuous Testing
Expert Speakers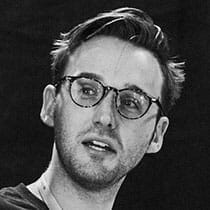 Andrew Knight
Developer Advocate & Automation Panda

Andrew Knight is the Automation Panda—an engineer, consultant, and international speaker who builds solutions for software testing problems. He has designed and built robust test automation projects for web apps, service APIs, and operating systems and is the lead developer for Boa Constrictor, the .NET Screenplay Pattern.
Applitools' Developer Advocate and the Director of Test Automation University, Andy is also the author of the upcoming book The Way To Test Software from Manning Publications. Read his tech blog at AutomationPanda.com, and follow him on Twitter at @AutomationPanda.