July 6, 2022 | 1:00 PM BST
Automating Manufacturing Quality Control with Visual AI
Visual AI is an incredibly helpful technology for detecting differences between visual snapshots. While its most common application is regression testing for web and mobile apps, Visual AI can provide value for other fields in interesting ways. In this webinar, learn how a major Swiss luxury brand uses Visual AI with Applitools to detect changes in CAD drawings for their products.
When CAD drawings are converted into PDF documents, visual bugs and regressions may surface. And when the conversion stack has a new release, the potential for regressions is amplified. Catching issues early is vital for alignment between the designers and the manufacturers. Automated visual testing of these important design docs brings issues to light before they hit manufacturing production lines.
Key takeaways:
How Visual AI is beneficial for applications other than traditional software testing
Identifying visual pain points in product design and manufacturing work
Scaling quality control with automated checkpoints for digital assets
Understanding the full benefits of Visual AI
Expert Speakers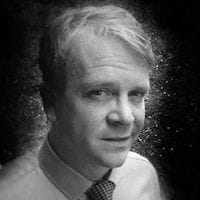 Jerome Rieul
Test Automation Architect

Jerome Rieul is a Test Automation Architect for a renowned Swiss luxury brand, where he is developing an automation framework for the company's test factory of more than 40 QA engineers. They run more than 7000 tests per week, of which roughly 4000 are UI and 3000 are API, to support more than 20 deliveries per week to 10 different software solutions. Their framework uses Visual AI for both conventional web testing as well as CAD drawing verifications.