On Monday, October 8, we're joining international software testing practitioners and thought leaders at the 2018 Australian Testing Days Melbourne conference located at The Melbourne Convention and Exhibition Centre.
What is Australian Testing Days? Australian Testing Days (@AussieTesters, #AusTD18), is hosted by Test Engineering Alliance Melbourne. There are two conference locations this year – with an Australian Testing Days in Sydney having occurred in September. The Melbourne event aims to connect the software testing community in Australia and beyond for a full day of expert-led sessions covering topics like AI, wearables, QA and more, and how they intertwine with the software testing world.
We're looking forward to meeting our testing friends down under and hope to learn more about how test automation and QA is impacting new technologies.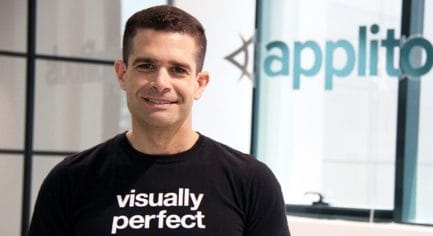 We are also scheduled to deliver a session.
Applitools' CTO and Co-founder Adam Carmi presents "Building an AI-Powered Visual Testing Service", where he shares practical tips on how to identify testing problems that can be most effectively solved using machine learning and deep learning, how to address bugs, and how to plan and estimate the time and effort required to develop solutions using these technologies.
As sponsors, we're happy to support Australian Testing Days Melbourne. We're excited to share the latest visual testing and monitoring techniques that support automation and improved visual UI testing through the Application Visual Management (AVM) approach.
We're also looking forward to sharing the latest from Applitools Eyes, our Automated Visual AI Testing Platform. Some of the latest features include UI Version Control that lets you build software smarter by capturing the entire visual history of your apps so you have a record of what's been changed, by whom, and when — and what should be rolled back if necessary.
Additionally, Applitools Eyes offers UI baseline management, team collaboration, expanded third-party tool integrations and extensive analytics dashboards – eliminating the stress of manual visual regression testing through its AI features. This helps ensure a visually perfect user experience on every single browser and device. You can find us posted up in the foyer giving away some visually perfect swag – hope to meet you there!
If you don't get a chance to connect with us at Australian Testing Days on Monday, please reach out online, or sign up for a free Applitools account.