January 27, 2022 | 1:00 PM ET
2021's Most Popular Programming Languages for UI Test Automation
Wondering how to choose a programming language and/or framework best suited for your organization's projects? Learn about the current landscape of programming languages usage for automated testing across the industry. Review data points about the most popular programming languages and test frameworks in 2021 and some predictions for 2022.
Join our panel of industry experts as they discuss these trends and some of the aspects companies should consider when selecting a test framework and/or programming language, or considerations when migrating between frameworks and languages.

Key takeaways
Programming Language Trends from 2021 – what changed?
Predictions for 2022 and beyond
How this trend of programming languages affects Test Automation
Recommendations from the experts
Expert Speakers
Anand Bagmar
Software Quality Evangelist

Anand is a Software Quality Evangelist with 20+ years in the software testing field. He is passionate about shipping a quality product, and specializes in Product Quality strategy & execution, and also building automated testing tools, infrastructure and frameworks.
Anand is a contributor on the Selenium project, writes testing related blogs and has built open-source tools related to Software Testing – WAAT (Web Analytics Automation Testing Framework), TaaS (for automating the integration testing in disparate systems) and TTA (Test Trend Analyzer). You can follow him on Twitter @BagmarAnand, and connect with him on LinkedIn.
Marie Drake
Quality Engineering Manager

Marie Drake is a Quality Engineering Manager at Zoopla and previously served as a Principal Test Automation Engineer at News UK. Marie's role is to improve her organisation's testing and quality processes and to also educate everyone about Software Testing and Test Automation so the responsibility of testing is shared across the team.
In the past, Marie has also worked as a as a Test Automation Consultant with different clients from different industries to help them speed up their testing cycles. She's also a tech blogger, a Cypress Ambassador, an accessibility advocate, and an online course instructor at Ministry of Testing and Test Automation University.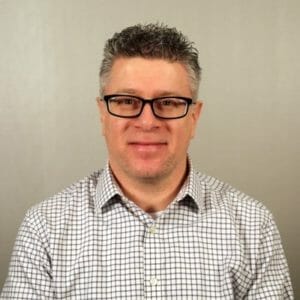 Eran Kinsbruner
Chief Evangelist and Senior Director

Eran Kinsbruner is a bestselling author, TechBeacon Top 30 test automation leader, the Chief Evangelist and Senior Director at Perforce Software, and was aDevOps evangelist of the year finalist for 2021 by DevOps.com. His published books include the 2016 Amazon bestseller, "The Digital Quality Handbook", "Continuous Testing for DevOps Professionals", and "Accelerating Software Quality – ML and AI in the Age of DevOps", which was named the "Best New Software Testing Book" by Book Authority.
With a background of over 21 years' experience in development and testing at companies such as Sun Microsystems, Neustar, Texas Instruments, General Electric, and more, Eran holds various industry certifications such as ISTQB, CMMI, and others. Eran is a recognized influencer on continuous testing and DevOps thought leadership, an international speaker, blogger, and a patent-holding inventor (test exclusion automated mechanisms for mobile J2ME testing). Eran is active in the community and can be found across social media and has his own blog http://continuoustesting.dev
Alex Rybkin
SDET Manager

Alex Rybkin is the SDET Manager at Squad where he is currently leading mobile automation for a home security product with millions of users and devices across the world. He has 7+ years in QA automation and is experienced in building technical solutions, teams, and processes for test automation.